Your Will is one of the most important, if not the most important, documents you w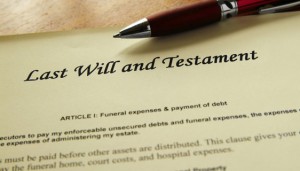 ill sign. Therefore it is necessary to make sure it is done correctly and reflects your wishes. Administration of Estates occurs at an emotional and difficult time. Disputes and arguments over Wills and Estates can be very
traumatic as they involve disputes between family members. We are mindful of the need to keep costs, distress and delays to a minimum
Wills & Estate planning makes sure that the transfer of an estate to another generation is done so that the greatest amount of the estate is passed on, minimising taxes and the involvement of the courts.
At Rochelle Belcher Lawyers, our aim is to see every adult Australian with a current, tax-effective Will.
Rochelle Belcher Lawyers knows that sufficient estate planning is necessary to meet the needs of those left behind, and that it is of the utmost importance to you that your estate goes where you want.
Our concern is that Australians are not yet fully advised on the dangers of not having a current Will.
Etter at man så en sterkere økning av bruken, kom myndighetene med forslag om endringer av lovgivningen
kjøp viagra
er piller som fungerer mot ereksjonssvikt og som. Reseptfri
kjøp Kamagra uten resept på nettet
fås kun i styrken 100mg. Kamagra kan man kjøpe enten fra nett eller i et vanlig landbasert apotek i Norge.
Have you got maximum protection for you, and your family? Are you aware of the steps to protect family assets from claims and to ensure they're passed on in the way you want?